Villa Oceana
Villa Oceana is a luxurious ocean front home modernized to the highest standard of comfort. Villa Oceana is the perfect vacation home for the perfect family holiday. With 3 bedrooms and 2 bathrooms, the villa comfortably's sleeps up to 7. With up to date amenities such as a modern kitchen, air conditioning, private heated pool, ocean view, internet access, bbq, etc.
Villa Oceana is set within a small quiet residential community on the ocean front; 15km from the airport and within walking distance of shops, beaches, supermarkets, restaurants and attractions. The beach from promenade is well lit for short night strolls into the heart of Costa Teguise. Although a car is not necessary for this location a parking space is included.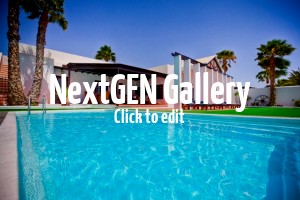 Quick Info
Sleeps:     7
Bedrooms:     3
Bathrooms:     2
Private Heated Pool
Private Sunbathing Patios
Panoramic Ocean Views
Full Modern Kitchen
Satellite TV
Internet Access
Microwave
Barbeque
Safe
Services Overview
Below is a list of the services included at Villa Oceana
Mid Weekly Towel Change
Weekly Full Linen Change
Pool Heating
Satellite TV
WIFI Internet
Beach Towels
Welcome Food Package
Services Available Upon Request
Rental Cot
Rental Highchair
Additional Food Packages
Private Airport Transfers
Additional Maid Services
Local Gym Access
Flower Arrangements
We are flexible so please don't hesitate to contact us if you have any special request.
info@sunskiproperties.com
Villa Oceana Availability Calendar
Reservations
To book a holiday at our luxurious Villa Oceana please complete the form provided. Prices range from £1100 – 1850
For additional information please don't hesitate to contact us using the contact form