One Las Perdices
Recently completely & retrofitted to a luxurious high end modern standard with entertaining in mind, One Las Perdices is fitted with every bells and whistle. Whether you're looking for a fantastic family holiday, corporate getaway or somewhere to host your special event (ie: wedding), One Las Perdices is the perfect location.
Situated on the side of Montana Roja the villa boasts magnificent views of Fuerteventura, Playa Blanca and the picturesque Lanzarote mountain range in the distance. Set back along a dead end street, there is minimal traffic, so maintaining privacy while being a mere 2 minute driving into the heart of Playa Blanca.
Boasting 7 bedrooms, extensive gardens and a huge pool, One Las Perdices is certainly one of a kind.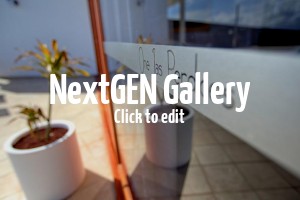 Quick Info
Panoramic Mountain & Ocean Views
Sleeps:     14
Bedrooms:     7
Bathrooms:     5
Private Heated Pool
Electric Pool Cover
Private Sunbathing Patios
Full Modern Kitchen
Satellite TV
Internet Access
Double Oven
Double Dishwasher
Double Microwave
Barbeque
On Site Laundry
Services Overview
Below is a list of the services included at One Las Perdices
linen & towels provided
full linen change midweekly
towel change midweekly
arrival welcome pack (inc. Champagne)
cot
wifi access
pool heating
shared tennis court
24 hour oncall management
Services Available Upon Request
Catering services
Additional cleaning
Shopping
Rental equipment
Additional Food Packages
Private Airport Transfers
Additional Maid Services
Flower Arrangements
We are flexible so please don't hesitate to contact us if you have any special request.
info@sunskiproperties.com
One Las Perdices Availability Calendar
Reservations
To book a holiday at our luxurious One Las Perdices please complete the form provided. Prices range from £3278
For additional information please don't hesitate to contact us using the contact form